08 mai 2011
La tombe d'Arthur Papworth (1920-1944), – Private – 5885217, 2nd Bn. - The Lincolnshire Regiment,
Son of Walter & Louisa Papworth, of Ramsey Mereside; husband of Joyce Papworth.
mort au combat le 7 août 1944 lors de la libération de Vaudry (14)
Buried in the Vaudry Churchyard, Calvados, France. Curiously he is buried in the local cemetery rather than with his 51 comrades at the war graves cemetery at St Charles De Percy.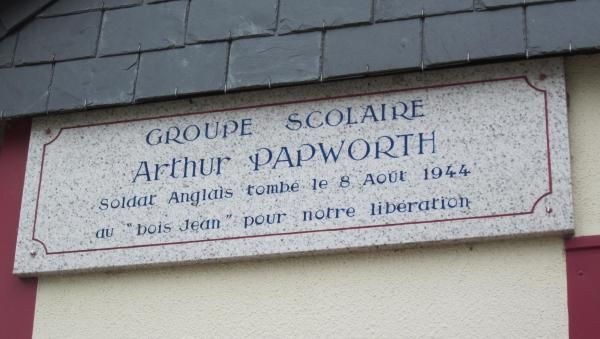 He has been honoured by the French who named a school after him in Vaudry, the village he died liberating.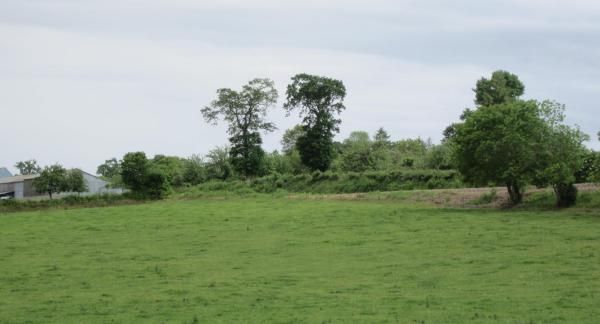 Voir également la page Vaudry 1944 :
http://clioweb.free.fr/dossiers/vire/vaudry-1944.htm
On the Schoolhistory Forum , March 24th, 2004 :
" This morning, at my home, there was 2 english couples, coming from the Fens. One of their uncles, Arthur Papworth, was killed in Vaudry on August 1944 ; he is buried in the village cemetery (not in a war cemetery), and the local authority asks a gardener to flower the tomb. At this moment, it is all in yellow, with daffodils, one of the colours of his regiment. The local school is named after him".
"His life : a beautiful memory
His death, a silent grief"
- « Yesterday morning at 2:41 a.m. at Headquarters, General Jodl, the representative of the German High Command, and Grand Admiral Doenitz, the designated head of the German State, signed the act of unconditional surrender of all German Land, sea, and air forces in Europe ».

« Hostilities will end officially at one minute after midnight to-night (Tuesday, May 8) ... »
« We may allow ourselves a brief period of rejoicing ; but let us not forget for a moment the toil and efforts that lie ahead. Japan, with all her treachery and greed, remains unsubdued. The injury she has inflicted on Great Britain, the United States, and other countries, and her detestable cruelties, call for justice and retribution. We must now devote all our strength and resources to the completion of our task, both at home and abroad. Advance, Britannia ! Long live the cause of freedom ! God save the King ! »
Winston Churchill, Victory in Europe Speech, http://www.winston-churchill-leadership.com/speech-victory.html