17 février 2020
Parmi les liens de la FME - Fondation pour la mémoire de l'esclavage :

http://gip-mmeta.org/les-liens/


• Le mémorial de l'Abolition de l'esclavage de Nantes

• Les anneaux de la mémoire (Nantes)
• Le Mémorial ACTe en Guadeloupe

• L'histoire de l'esclavage à la Martinique


• Le CNMHE - Comité National pour la Mémoire et l'Histoire de l'Esclavage

• Le concours de la Flamme de l'égalité

• CIRESC - centre International de recherches sur les esclavages
• CIRESC - Connaître l'esclavage MOOC
• UNESCO La route de l'esclave
• L'association La route des abolitions, reliant des sites du Grand-Est

• Fondation Esclavage et réconciliation

• CREFOM (Français d'outre-mer)


en anglais

• International slavery museum - Liverpool [uk]

• NMAAHC [us] Musée national d'histoire et de culture africaine-américaine (Washington)

• Animation Slave Trade [us]

• Schomburg Center [us]

• Exposition Soul of a Nation au Brooklyn Museum de New-York [us]
25 septembre 2016
Obama inaugure le musée national d'histoire (et de culture) afro-américaine
La Presse 24.09.2016
http://www.lapresse.ca/international/etats-unis/201609/24/
« Obama, président noir, inaugure le musée national afro-américain » titre Le Monde 24.09.2016

L'occasion de rappeler le discours (difficile d'accès sur le web)
« I have a dream that my four little children will one day live in a nation
where they will not be judged by the color of their skin
but by the content of their character » ML King 28.08.1963
- Barack Obama : « I, too, am America »
Le texte du discours du président le 24.09.2016
http://www.whitehouse.gov/the-press-office/2016/09/24/remarks-president-dedication-national-museum-african-american-history

« A museum alone will not alleviate poverty in every inner city or every rural hamlet. It won't eliminate gun violence from all our neighborhoods, or immediately ensure that justice is always colorblind. It won't wipe away every instance of discrimination in a job interview or a sentencing hearing or folks trying to rent an apartment. Those things are up to us, the decisions and choices we make. It requires speaking out, and organizing, and voting, until our values are fully reflected in our laws and our policies and our communities.
But what this museum does show us is that in even the face of oppression, even in the face of unimaginable difficulty, America has moved forward »

Les vidéos sont en ligne, avec le discours d'Obama à partir de 1h06
http://www.youtube.com/watch?v=m5HbBxsUiHs

Les photos de la cérémonie sont aussi en ligne - photo usatoday - dalje photos
http://itsvainsworld.files.wordpress.com/2016/09/nmaahc-president-obama-665x385.jpg


- Le graphisme du site web du Musée national semble donner plus de place
à des objets présentés de manière ponctuelle qu'à une approche globale du contenu
http://nmaahc.si.edu/

A Century in the Making: The Journey to Build a National Museum
blog NMAAHC , 24.08.2016
http://nmaahc.tumblr.com/post/149430396115/a-century-in-the-making-the-journey-to-build-a
. http://nmaahc.tumblr.com/

African-American History - Wikipedia
http://en.wikipedia.org/wiki/African-American_history
sujets associés, par exemple
Slavery and the Making of America
Historic Places
http://en.wikipedia.org/wiki/Category:African-American_history
- Wikipedia + Commons
http://en.wikipedia.org/wiki/National_Museum_of_African_American_History_and_Culture
http://commons.wikimedia.org/wiki/Category:National_Museum_of_African_American_History_and_Culture

.
17 mai 2016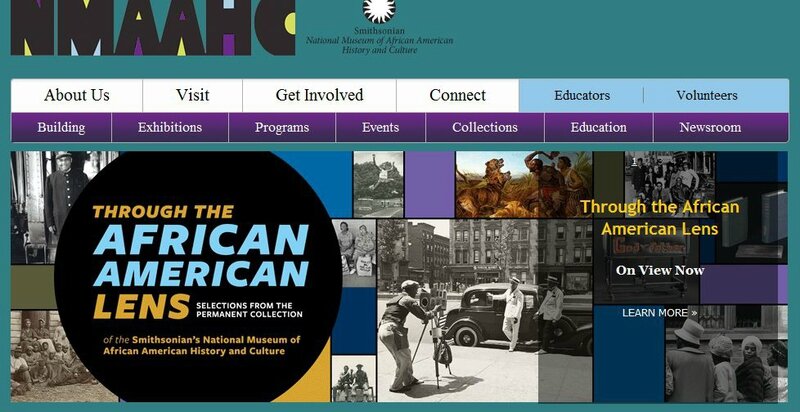 « Aux USA, le projet de National Museum of African American History and Culture a débuté en 2003. Il sera inauguré par Barack Obama en septembre. Les concepteurs de ce musée veulent en faire un lieu majeur à Washington, avec plus de trois millions de visiteurs par an, juste derrière le Musée de l'Espace. Ils veulent faire entrer l'histoire des Noirs et des esclaves dans l'histoire des Etats-Unis ».
P Blanchard et N. Bancel, Le Monde 13.05.2013


- National Museum of AfricanAmerican History and Culture

The National Museum of African American History and Culture will be a place where all Americans can learn about the richness and diversity of the African American experience, what it means to their lives and how it helped us shape this nation. A place that transcends the boundaries of race and culture that divide us, and becomes a lens into a story that unites us all.

Opening September 24, 2016, the museum is under construction on the National Mall in Washington, D.C., on a five-acre tract adjacent to the Washington Monument. Until then, we invite you to visit our gallery located on the second floor of the National Museum of American History.

http://nmaahc.si.edu/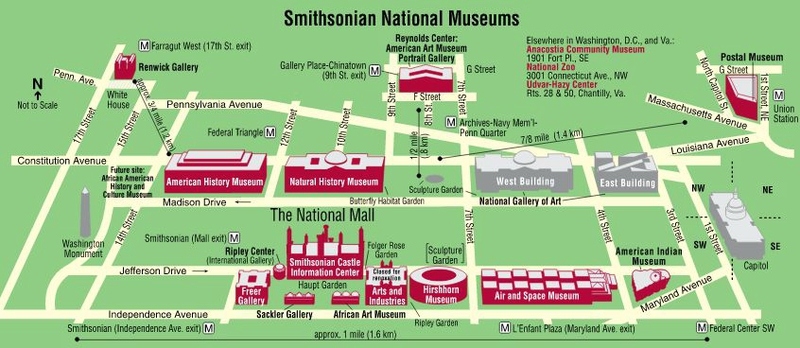 Le musée est à proximité du Washington Monument et de l'American History Museum
http://www.si.edu/content/ovs/WelFrench2011.pdf

- K–2nd Grade Lesson: A Picture Says a Thousand Words (pdf)
Sojourner Truth born Isabella Baumfree (c.1797–1883)
http://en.wikipedia.org/wiki/Sojourner_Truth

Frederick Douglass (1818-1895)
http://en.wikipedia.org/wiki/Frederick_Douglass
http://clioweb.canalblog.com/tag/douglass
Learning Activities and resources
http://nmaahc.si.edu/Education

- NMAAHC: The Future of the AfricanAmerican Past Conference
19-21 mai 2016
African-American history is American history
http://futureafampast.si.edu/program

Slavery and Frredom
What is Black America
Race Power and Urban Spaces
Capitalism & the making and unmaking of Black America
Af-Am religion
Internationalization of Af-Am Politics and Culture
History Preservation and Public Reckoning in Museums
Af-Am History as American History


.