31 août 2015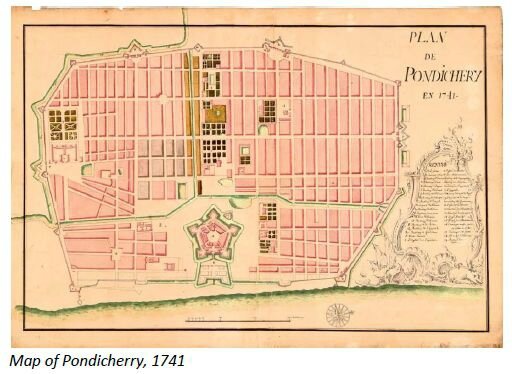 http://www.nationalmuseumindia.gov.in/pdfs/Concept-Note.pdf
- voir aussi en reproduction :
Map of the temple of Jagannatha, Puri, Odisha
Lokapurusha Maps: Geographical regions showcased on the body of the Cosmic Man
- Cosmology to Cartography - A Cultural Journey of Indian Maps
National Museum, New Delhi - 11 August – 11 October, 2015

Trois pages de présentation en pdf :
http://www.nationalmuseumindia.gov.in/pdfs/Concept-Note.pdf

« The exhibition showcases monumental 15th to 19th century paintings alongside some of the earliest historical maps of India featuring a wide variety of material such as painted and printed Indian maps, original manuscripts, scrolls depicting sacred rivers and pilgrimage sites, early examples of the cartography of the Indian sucontinent as seen by ancient European scientists ».


- « Cosmography to Cartography is a selection of 72 maps.
It will draw on the Kalakriti Archive, collected by Shri Prshant Lahoti. The Archive is believed to house India's most comprehensive private collection of historic maps. Two objects in the exhibition will also be drawn from the collections of the National Museum. The exhibition has been curated by Dr Vivek Nanda and Dr Alex Johnson
http://pib.nic.in/newsite/PrintRelease.aspx?relid=124855
Pilgrimage Map of Vraj - Nathadwara, Mid XIXth
http://thewire.in/2015/08/11/mapping-the-way-india-has-been-viewed-through-the-ages-8220/


- Mapping India: Between the lines, The Times of India, 29.08.2015
http://timesofindia.indiatimes.com/city/delhi/Mapping-India-Between-the-lines/articleshow/48726852.cms



rappel : Calcutta au XIXe - Kolkata XIXth
http://clioweb.canalblog.com/tag/calcutta


.