Les langues utilisées dans la péninsule ibérique sur Twitter - source Eric Fischer

539 - Vive le tweet ! A Map of Twitter's Languages
Frank Jacobs, Strange Maps - http://bigthink.com/ideas/41004

« Online language detection is possible due to Google's open-sourcing of the CLD (Compact Language Detector) software embedded in its Chrome browse. Mike McCandless extracted the software, Eric Fischer applied it to Twitter ».

La carte d'Eric Fischer à différentes définitions
http://www.flickr.com/photos/walkingsf/6277163176/sizes/o/in/photostream/

Data from the Twitter streaming API, May 14-October 20, 2011.




http://www.flickr.com/photos/walkingsf/6277163176/


http://www.flickr.com/photos/walkingsf/6276642489/
Eric Fischer sur Flickr - 

http://www.flickr.com/photos/walkingsf


 

.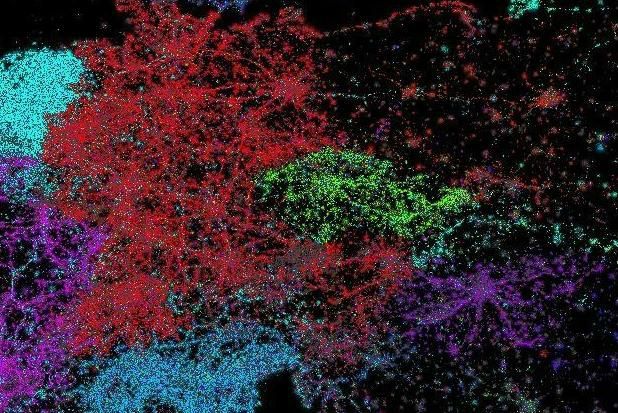 Les langues utilisées sur Twitter en Europe centrale
(L'allemand en rouge, le tchèque en vert, le hongrois en violet, l'italien en bleu)
source Eric Fischer
Commentaire de Frank Jacobs : « The fun really begins in Europe, where some of countries just vanish off the map: Belgium tweets in Dutch and French, Switzerland in mainly in German, with a French bit west of the Röstigraben (3). And other countries emerge out of nowhere: Catalans twitter in their own language, not Spanish. German dominates Central Europe, but a surprisingly large chunk of Austria appears to be tweeting in Italian - as do a lot of dots inside France ».
.



Lire également ce que Frank Jacobs écrit à propos du Québec.
http://bigthink.com/ideas/41004

Sur Strange Maps Frank Jacobs a rédigé et mis en ligne 549 billets depuis 2006. « His map "US States Renamed For Countries With Similar GDPs" has been viewed more than 587 000 times ».
http://bigthink.com/ideas/21182
Parmi les mises en ligne récentes :
538 - Just My Plug: Socket Map of the World
http://bigthink.com/ideas/40910
541 - dont Apportioning America - States sized to correspond to their political weight in Congress (in 1911).
http://bigthink.com/ideas/41207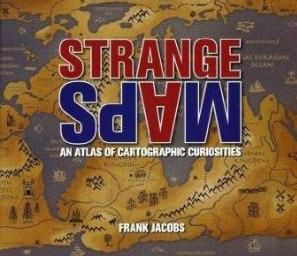 An anthology of Strange maps from Frank Jacobs' blog was published by Penguin in 2009.
http://www.amazon.fr/Strange-Maps-Frank-Jacobs


.